BREAK THE FAST
PORRIDGE / 16
ALMOND MILK, CINNAMON AND PALM SUGAR WITH BERRY COMPOTE AND WHIPPED VANILLA COCONUT YOGHURT, SERVED WITH  SEASONAL FRUIT
BUTTERMILK & BLUEBERRY PANCAKES / 18
WITH CANDIED BANANA & STRAWBERRIES, BUTTERSCOTCH MAPLE SAUCE, ORANGE AND MAPLE SYRUP & FRESH MASCARPONE
BRIOCHE FRENCH TOAST / 16
WITH CANADIAN MAPLE SYRUP & BACON [ADD CHICKEN +4$]
BREKKIE BURGER / 18
FRIED EGG, HALOUMI, BACON, SMASHED AVOCADO, TOMATO RELISH & ROCKET IN A SEMI BRIOCHE BUN
SMASHED AVOCADO / 18
WITH POACHED EGG, HALLOUMI, OVEN-ROASTED TOMATOES & BALSAMIC ONIONS ON CIABATTA
CRISPY SAUTÉED BROCOLLINI / 18
KALE, ZUCCHINI & GREEN BEANS, QUINOA, SMASHED AVOCADO, CORIANDER, DUKKAH & A POACHED EGG [GF, DF] [ADD CHICKEN +$4]
BREAKFAST BURRITO / 16
SCRAMBLED EGGS, CHORIZO, CHEDDAR, CHIPOTLE BLACK BEAN SERVED WITH AVOCADO, SOUR CREAM AND SALSA
MUSHROOM RAGOUT / 19
CREAMY BUTTON MUSHROOM RAGOUT WITH A WHIPPED FETA YOGHURT, FRIED ENOKI MUSHROOMS, A POACHED EGG AND SHAVED PARMESAN ON SOURDOUGH RYE.
BAKED EGGS / 19
NAPOLITANA SAUCE WITH CHORIZO, FETA, CHILLI & FRESH HERBS WITH CIABATTA.
THE BIG BRICK (MEAT)/ 21
EGGS YOUR WAY WITH BACON, CHORIZO, OVEN-ROASTED TOMATO, MUSHROOM & SPINACH ON CIABATTA.
THE BIG BRICK (VEG)/ 21
EGGS YOUR WAY WITH A POTATO & CORIANDER ROSTI, SMASHED AVO, OVEN-ROASTED TOMATO, MUSHROOMS & SPINACH ON CIABATTA.
NOTHING BEATS
BUTTERMILK & BLUEBERRY PANCAKES
TIDE ME OVER
FALAFEL BOWL / 19.5
FALAFELS, CHARGRILLED CAPSICUM, ROAST PUMPKIN, QUINOA, DATES, PEPITAS, ROCKET, HERBS & DUKKAH WITH LEMON VINAIGRETTE & BEETROOT HUMMUS. [GF, VEGAN]
MIDDLE EASTERN CHICKEN / 20
MARINATED FREE-RANGE CHICKEN WITH A CARROT, HERB & CURRANT SALAD, HOUSE-MADE LABNEH, CUMIN HUMMUS & DUKKAH. [GF]
BEEF BURGER / 20
BEEF PATTY, CORNICHONS, CHEDDAR, JALAPENOS, PICKLED ONION, MUSTARD, TOMATO RELISH & SPICY VLAD SAUCE IN A SEMI-BRIOCHE BUN SERVED WITH HOUSE-MADE CHIPS.
VEGETARIAN BURGER / 20
CRISPY PANKO-CRUMBED PUMPKIN AND POTATO CROQUETTE, HOUSE-MADE SWEET CHILLI SAUCE, RANCH DRESSING & PICKLED ONION ON A SEMI BRIOCHE BUN SERVED WITH HOUSE-MADE CHIPS.
THE CHEF'S FAVOURITE
FALAFEL BOWL
ON THE SIDE
2 EGGS (POACHED, SCRAMBLED, FRIED) ON CIABATTA / 10
EXTRA EGG / 2.5
MUSHROOM, TOMATO, SPINACH / 3
CHICKEN, CHORIZO, BACON, HALLOUMI / 4
SMASHED AVOCADO, POTATO & CORRIANDER ROSTI, SMOKED SALMON / 4.5
HAND CUT, THRICE COOKED KESTREL CHIPS WITH AIOLI / 6
LITTLE EXTRAS

THRICE COOKED CHIPS
FOR THE KIDS
BUTTERMILK CHICKEN NUGGETS / 12.9
HOUSE CHIPS & TOMATO SAUCE
EGG & BACON / 10.9
FRIED EGG, RASHER OF BACON & CRUSTY BREAD
PANCAKES / 9
MAPLE SYRUP & BUTTER
FILL THEM UP
COOKED BREAKY
QUICK FIX
Besides our D'Angelo single origin & house blend 1 coffee we also offer a wide variety cold & hot drinks. We brew Larsen & Thompson teas, whip up milkshakes, squeeze fresh juices and blend healthy fruitful smoothies. We do our best to cater for the masses which is why we also have soy & almond milk.
After something a little more sinister? We also stock a unique selection of craft beers boutique wines and independently made spirits.
HOT
ESPRESSO / 3.5
MACCHIATO / PICCOLO / 3.8
LONG BLACK / 4
FLAT WHITE / LATTE / CAPPUCCINO / 3.8
MOCHA / 4.5
HOT CHOC / CHAI / TUMERIC / MATCHA / 4
COLD
FRESH JUICES 7
BESA JUICES 5.5
MILKSHAKES 7
SMOOTHIES 8
ORGANIC SODAS 4.5
IMPORTED BEERS FROM 8.5
BOUTIQUE WINES FROM 10.9 G / 48 B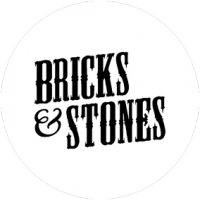 190B Unley Road
Unley, South Australia 5061
MONDAY TO SATURDAY 8:00-4:00PM
SUNDAY 8:30-3:00PM